Ensuring your technology solutions are ready when you need them the most
Managing your technology...
... so, you don't have to.
When you need new technology
the latest technology benefits, managed services, or simple financial programs that best fit your organization now & in the future.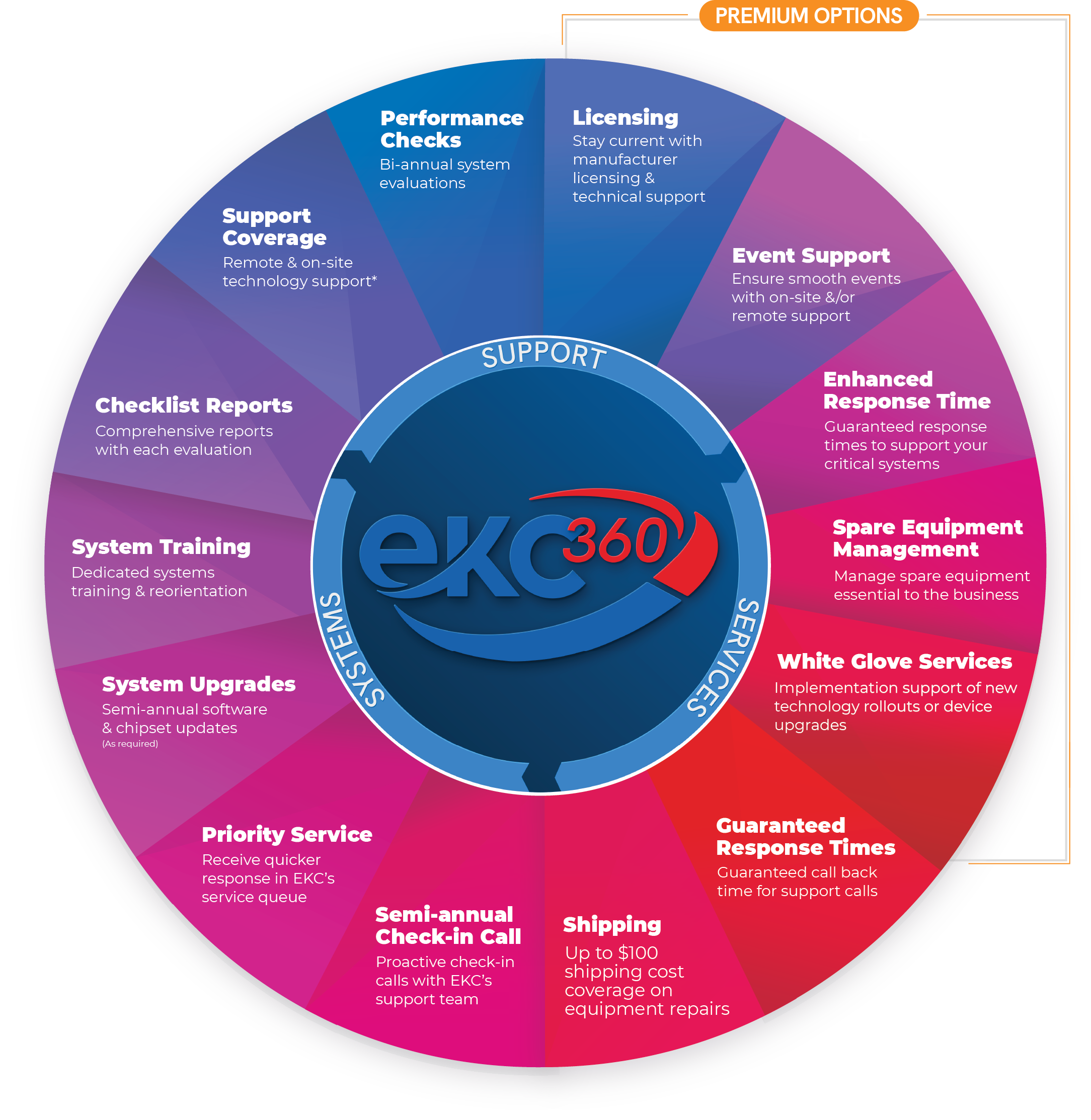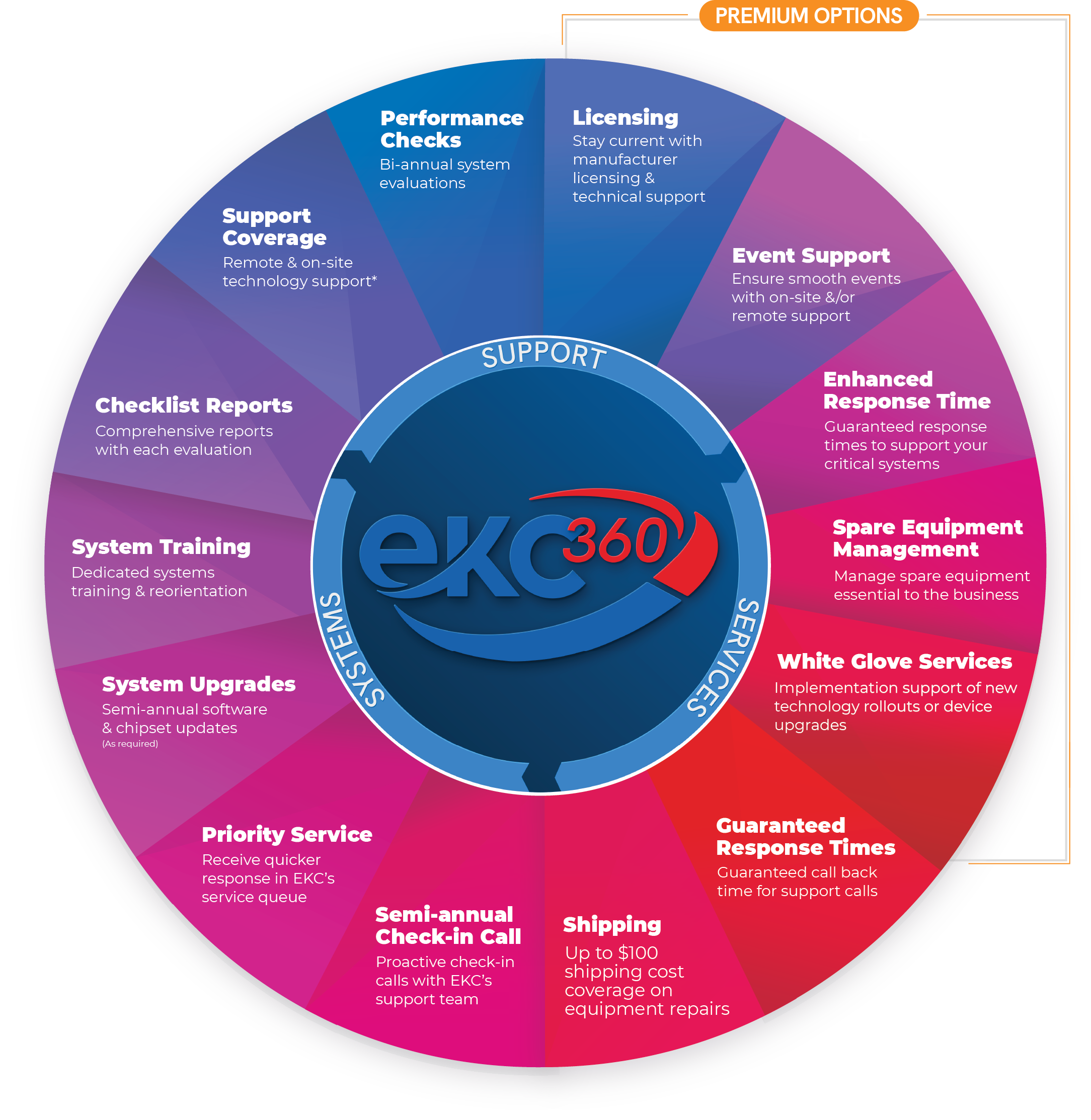 DESIGNED WITH YOU IN MIND
EKC's 360 support program manages the details needed to keep your technology systems working for you, while you work on your goals.
*during EKC normal business hours
For those organizations looking for a little extra.